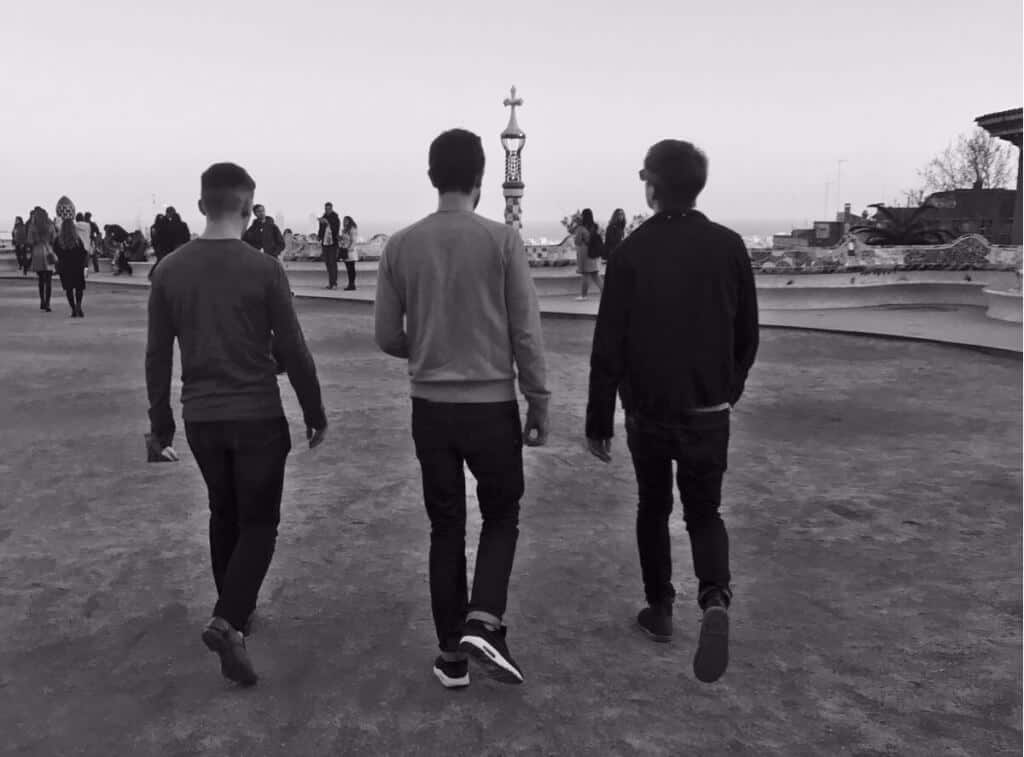 Mobile World Congress: The Babel Years
Babel has been sending an MWC contingent to Barcelona for more than a decade. However, if like me, you just missed out on Cannes, you've probably heard 'things' haven't been the same since the GSMA relocated its flagship event to Catalonia. I first attended 3GSM as it was then known in 2005, a year before the event was re-branded. During that fateful year, I chatted with many forlorn industry veterans and journalists who harboured a longing for Cannes. Note the maritime pun there, I'll return to Cannes or at least the spirit of Cannes shortly.
My first MWC experience as a member of the Babel team was back in 2009 and the 2018 event will mark the agency's twelfth year at the show. In that space of time, we've represented scores of companies, secured hundreds of briefings, and hosted standing-room only events.
Instead of trying to sum up over a decade of Mobile World Congress activity into c. 500 words, I've included a potted history of Babel at MWC below.
The Early Days
During the late 2000s, a time when journalists were still presented with physical press packs at trade shows and your Blackberry was an indispensable device, I found myself on the ground with the Babel team for what proved to be an eventful first stint at MWC with the agency. This was down to some ingenious guerrilla marketing that involved strapping femtocells to remote-controlled cars. The femto cars found their way into different halls around the Fira and while they proved a hit with the media and the client, they were greeted with much less enthusiasm by the security guards. They eventually caught up with us and put a stop to our unauthorised femto rally.
The Middle Years
Montjuic Castle used to play host to dinners and awards, a throwback to a more civilised era when after a hard day's slog across the Fira's many halls you'd have to find somewhere to get cleaned up and change into black tie and painful shoes. One year my CEO and I were dining at the Global Mobile Awards, enjoying a pleasant evening with a victorious client, when all hell broke loose on the stage as a sponsor went into meltdown. After spending the last couple of days managing a programme of press events, briefings and speaker slots we didn't expect to see a crisis unfold in front of us in the hallowed halls of Montjuic.
Introducing his company on stage, the sponsor managed to fluff his lines, backtracked and then attempted to cover the blunder. The audience may have been forgiving and the sponsor may have been able to retain his dignity had it not been for the evening's host Michael McIntyre. The UK comedian proceeded to ridicule, deride and mock, in a cringe-worthy display of humiliation.
We watched. We shuddered. We concluded: never work with kids, animals, or comedians.
The (football) Away Days
You can't visit Barcelona and not take time to enjoy all of the history and culture the city has to offer. This year we took the team out earlier than usual so that we could visit Gaudi's iconic Park Guell to take in the architecture and the stunning views of the city. Besides this we have made it a Babel MWC tradition to take our favourite journalists to watch FC Barcelona if they're playing at home. In fact, the team is playing at home the night before next year's show! Another trip to the Camp Nou beckons.
Looking after your clients is a given, but as an agency we make sure we devote time to building and maintaining relationships with the press, simply because MWC is the one time of year you can guarantee all the key industry influencers will be in the same place. Catching up with press is great from a relationship perspective, but it's also really good fun.
Anchored for Success
Thanks to our hard work at every MWC – and every intervening month – Babel is now firmly aligned with the event. We're so established we even hold a boat party at Barcelona's prestigious yacht club, an event that aims to recapture the spirit of Cannes (see I told you we'd get back to Cannes). Many a beleaguered executive has found refuge aboard for what has become a regular event in the MWC schedule.
Whatever you're planning for next year's event, I wish you all the best and look forward to seeing you in Barcelona in February.